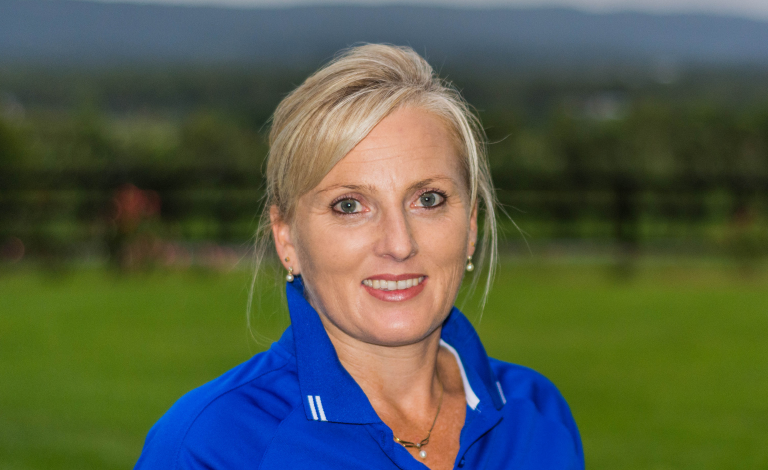 Linda combines many years of business management experience with her background in thoroughbred breeding to lead the business into the next generation of success.
Tyreel Stud is more than a business for Linda. She is a passionate animal lover and cares deeply for all Tyreel's horses. Linda is committed to ensuring each and every horse is taken care of according to their individual needs in order to fulfil their potential.
Linda is also committed to achieving the best possible outcome for each and every client, and underpins her personal care for Tyreel
'
s horses with a strong financial understanding of the industry and what it takes to achieve commercial success.
Linda prides herself on her openness to new ideas and puts power behind her passion with the latest scientific and technological innovations that have made Tyreel Stud a best-practice leader in the constantly evolving thoroughbred industry.
She also strongly believes that building a dedicated staff team along with close relationships with expert nutritionists, agronomists, farriers and veterinarians to provide customised programs suited to the individual needs and behaviours of each of her horses is the key to Tyreel
'
s ongoing success.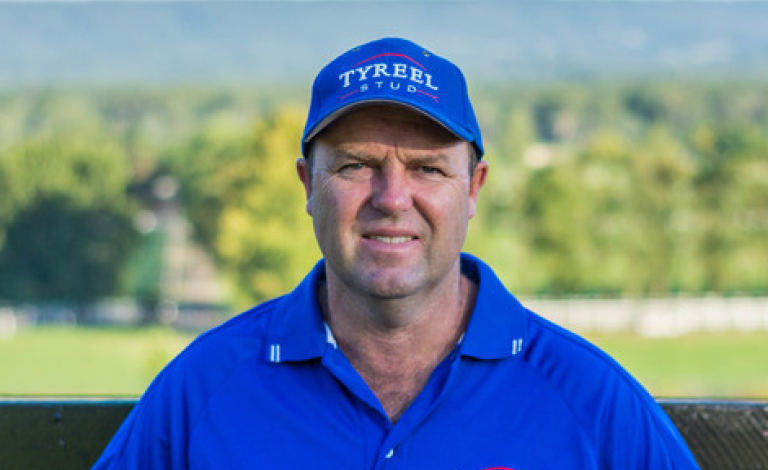 From managing all things machinery to planning and programing the redevelopment of Tyreel Stud pastures, Laurence is responsible for providing a quality balanced feed supply for Tyreel's horses and maintaining the appearance of the property.  During the breeding season Laurence will be found driving mares and foals to and from the Hunter Valley for walk-ins.
His role of Tyreel is the culmination of his born-and-bred passion for farming and utilises the many skills he built throughout his time prior to Tyreel Stud to ensure the farm operates at maximum production.
Laurence is not satisfied to simply rest on his laurels. Rather, he believes in always thinking outside the box and welcomes a broad range of ideas from horse industry professionals to keep Tyreel performing well ahead of the pack.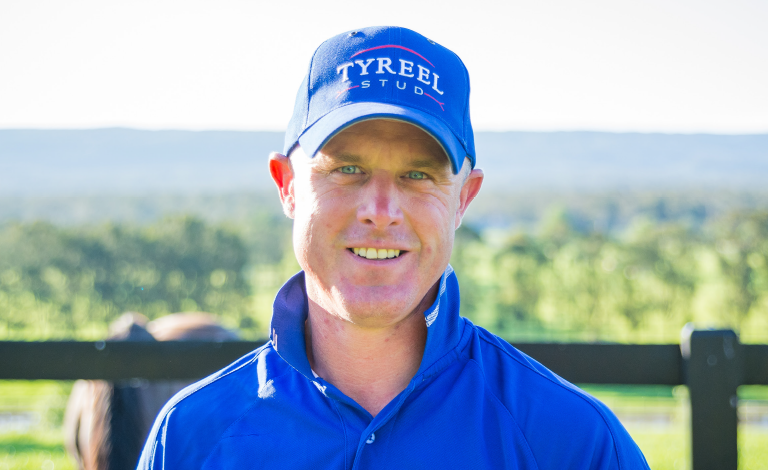 Robert knew he was destined for a career in the thoroughbred industry from a very young age. He gained a wealth of knowledge and experience working for many of the UK's leading thoroughbred operations including Newsells Park Stud, before moving to Australia in 2005.
Robert quickly established himself in Australia's thoroughbred industry as Yearling Manager at Bellerive Stud under the tutelage of Brian Gorman, and went on to join Tyreel Stud in 2009 as Assistant Manager under the previous ownership of Dean Fleming.
He was promoted to Stud Manager in 2013, and has played an instrumental role in evolving Tyreel for a new generation of success since Laurence and Linda Monds took ownership of the stud in 2014.
Together with the dedicated team at Tyreel, he consistently strives to achieve the highest levels of care and nurturing of stock, and knows what it takes to breed and raise thoroughbreds at the highest level, resulting in exceptional sales and racing successes.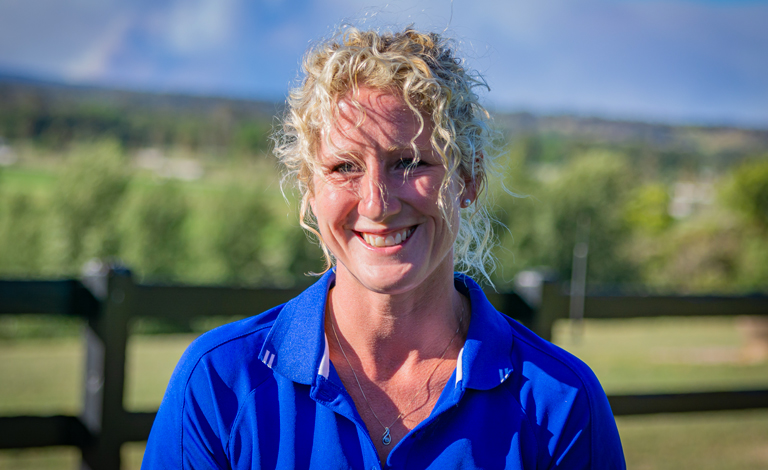 Vanessa Benson
Yearling Manager
Vanessa commenced with Tyreel Stud in May 2019 as Yearling Manager. She comes from many years of experience around the world in high level horse care and management and prides herself on the development of our future athletes. Vanessa also works across all aspects of the day-to-day operation of the farm, and thrives on the challenge of being part of small, close-knit team with the common objective of providing the highest quality of care to broodmares and giving Tyreel's young stock the best possible start to a successful racing career.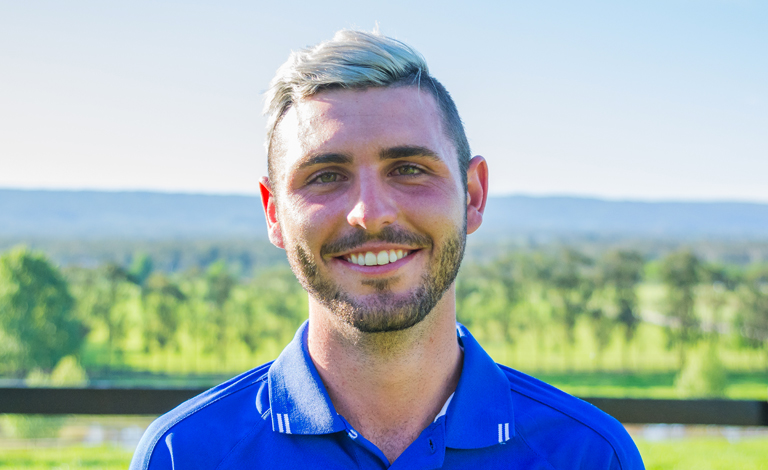 Paul Buchanan
Stud Hand
Paul commenced with Tyreel Stud in June 2018 as a Stud Hand. Paul is experienced in all levels of horse care and farm work and is a crucial member of the team, supporting in every area of bloodstock and farm. Paul comes from a strong background educating and handling young stock. He educates our babies through their early stages of the weaning process and is involved in all aspects of their rearing.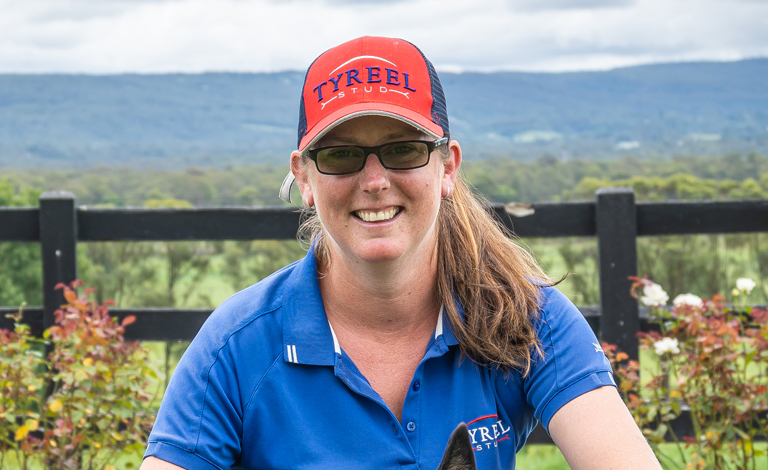 Renee Gibson
Stud Hand
Renee commenced with Tyreel Stud in November 2015 and comes with a strong background in raising, educating and handling all levels of bloodstock. She prides herself on her attention to detail and commitment to the horses. Renee spends time tending to our beautiful gardens and maintaining all areas of the farm.